91
« Last post by onlive743 on May 09, 2014, 11:57:01 am »
New Delhi: Days before the final votes are cast in the mammoth national election, political parties are battling over the caste of Narendra Modi, the BJP's prime ministerial candidate.
Here is your 10-point cheat-sheet to this story: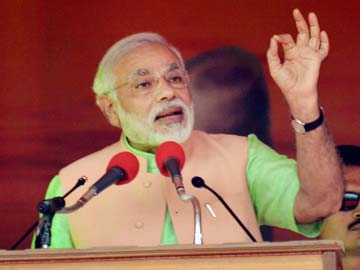 Mr Modi, in his high-octane campaign, has stressed his simple origins to contrast his political credentials with those of Rahul Gandhi, the scion of the Nehru-Gandhi family, who is leading the Congress bid for a third successive term in power.
Mr Modi has reminded voters that he sold tea on trains. Last week, he asked, "Is it a crime to belong to a lower caste?" after Rahul's sister, Priyanka, accused him of trading in "neech rajniti" or "low-level politics." Mr Modi's reaction to her remarks was seen as an unsubtle move to whisk out the caste card as large parts of Uttar Pradesh and Bihar vote for the next government.
Bristling at Mr Modi's maneuvering, a Congress leader said yesterday that Mr Modi is "a fake OBC (Other Backward Caste). The party's Shaktisinh Gohil alleged that after becoming Chief Minister of Gujarat in 2001, Mr Modi used his power to have his caste included in the OBC category.
But Mr Modi's party says that decision was taken in 1994, when the Congress was in power in Gujarat. He belongs to the Modh Ghanchi sub-caste.
"The ruling dynasty of the Congress cannot digest defeat in the hands of a commoner," said BJP leader Arun Jaitley today in a blog.
Mr Modi is expected to lead his party to the maximum seats in the election, though opinion polls differ on whether the party will land a majority or need to accrue more allies to form the government.
The Congress and its frontman Rahul Gandhi are grappling with predictions of its lowest-ever election tally after two terms in power with a coalition government.
The party is groaning under the weight of a series of corruption scams, failed attempts to revive the lethargic economy, and anti-incumbency
Mr Modi and the BJP have asked voters to choose him based on the economic development that they say he has brought to Gujarat in his four terms as chief minister.
Mr Modi's political rivals have been stressing that his inability to stop the Gujarat riots of 2002, in which more than 1,000 people were killed, underscores that he is a divisive leader who does not enjoy the confidence of minoriites. A Supreme Court inquiry has said there is no evidence that he colluded in the violence.